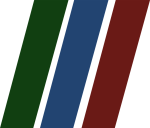 Three destinations, three types of so-called "extreme" climates, which already exist on our planet in areas that are often sparsely inhabited, but which will become, over the coming years, the daily life of more and more people… including in France.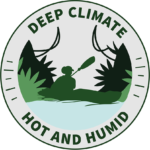 Equatorial forest of Guyana
From 5 December 2022 to the end of June 2023
We will make a journey by navigating on rivers with mini-rafts and on land, in the heart of the forest.
Expected conditions: 35°C/98% constant humidity.
The equatorial forest is one of the richest environments in terms of plant and animal life. It is also the territory of particularly difficult conditions for humans, both in terms of climate and in the obligation to change sensoriality when visibility is restricted by the density of vegetation and hearing and smell must take over.
Beyond the Arctic Circle, Northern Lapland
A winter crossing in the polar lands of Lapland, between Ivalo in Finland and the North Sea of Norway.
Expected conditions: -30°C, peak at -40°C and wind chill down to -50°C and XX humidity.
Just at the end of the permanent polar night, we start a crossing in these territories of the Sami people and the reindeers, while the temperatures and the winds remain icy. A total opposite to the forest of Guyana with a temperature delta of more than 60°C.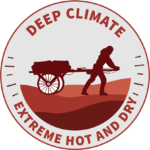 Hot and Arid Desert of Saudi Arabia
Constantly hot deserts (hot both during the day and at night) are not that common and the Middle East is one of the territories where they are most common. This is where we will take the last leg of our journey, through extreme but beautiful deserts.
Expected conditions: up to +50°C and 5% humidity.
These extremely hot conditions are important to study, as this is what will happen in many cities in Europe and around the world, where extreme temperatures during the day remain captive at night, causing constant heat. It is important to better understand the impacts.