The triptych of Deep Climate expeditions is the result of several years of preparation and a first expedition led by Christian Clot (see the section about the origin of the project). Although the departure was planned for 2020, the Covid-19 crisis has put a stop to it, closing the borders and preventing any travel.
But the Human Adaptation Institute didn't stop its activities, far from it. In 2021, the Deep Time mission was born in the Lombrives cave in Ariège French region. From 14 March and for 40 days, Christian Clot, along with seven women and seven men, lived locked up in this unknown environment, without access to sunlight or any temporal indicators. 
Two years ago, the 15 deeptimers left the Lombrives cave, marking the end of the DEEP TIME experiment !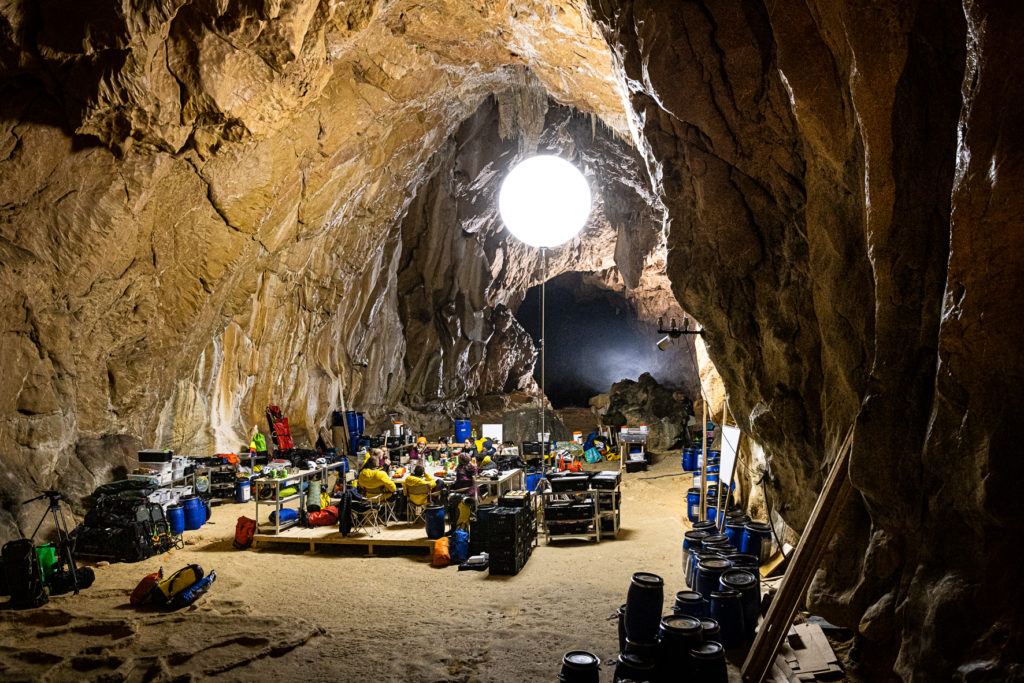 This timeless scientific mission, conceived by explorer and researcher Christian Clot, is still unique in the world. While several experiments have been carried out alone – the most recent of which has just ended with the incredible record of 500 days underground by the Spaniard Beatriz Flamini (see https://urlz.fr/lyro) – no other out-of-time experiment has been carried out by a mixed group, with a complete scientific protocol. Yet we live in a community and are connected to each other. To understand the social organisation during a change in living conditions and the brain's management of time, it is essential to work on groups. (You will find a chronology of all known experiments already conducted here https://urlz.fr/lyO6).

The Deeptimers were released at 11:00 on 24 April 2021. They had been warned of the end of the experiment by the two people in charge of the rear base, Mélusine Mallender and Jérémy Roumian, who had entered the closed part of the cave for the first time in 40 days. The emotion was strong as well as a total surprise: most of the deeptimers had just entered their 30th "cycle", the definition of a day for them. Learning that the experiment was coming to an end was difficult for most of the time explorers. They had adapted very well to these living conditions, to the absence of time, and this sudden end made them feel as if days were being 'stolen' from them. But the facts were there : exactly 40 days had passed since the cave gate was locked, signifying the beginning of their isolation.