Deep Climate, first part completed ! On the 17th of January, Christian Clot and the climatonauts returned to Paris after spending 40 days in the equatorial forest of French Guiana. On arrival, the faces were tired, some silhouettes thinner, but smile was on everyone's lips. "Everyone came back safe and sound. We're tired, but we're fine," Christian told during the press conference.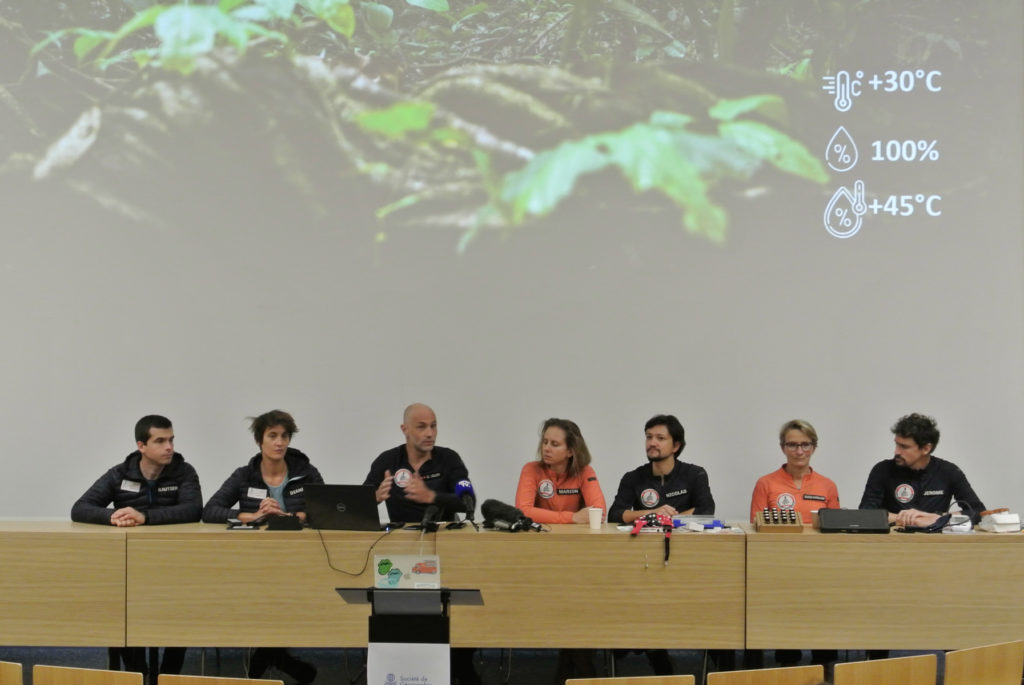 The team of twenty volunteers – 10 men and 10 women – had left on 5 December 2022 to reach Cayenne in French Guiana. They then spent a few days at the CEFE – the French Army's Equatorial Forest Training Centre in French Guiana – before taking their first steps in the environment. A hot and very humid environment where the conditions were already proving to be challenging. Continuous and torrential rains marked the beginning in the Guyanese wilderness where the ambient temperature oscillated between 23° and 28°C and the relative humidity exceeded 80%. 
Faced with such conditions, the climatonauts had already had to start adapting to preserve their bodies and equipment, while continuing their journey. 40 days later, the climatonauts confirmed that the constant humidity was one of the main difficulties of the mission. "It's still a challenging experience […] You feel like you know what rain is like, but constant rain with 100% humidity, I've never experienced that before," explained one of the crew members, Nicolas Ngo, to BFMTV. After this immersion, many of them were therefore delighted to be able to put on (at last) dry clothes.
In addition to the perpetually wet clothes and equipment, the constant humidity also damaged the adventurers' feet, with some suffering from quite serious mycoses, confirmed Jérome Normand, climatonaut and doctor. A scorpion sting was also one of the injuries that had to be dealt with during the Guyanese journey. Fortunately, it was more frightening than harmful as this species produce a venom not very dangerous for an adult human.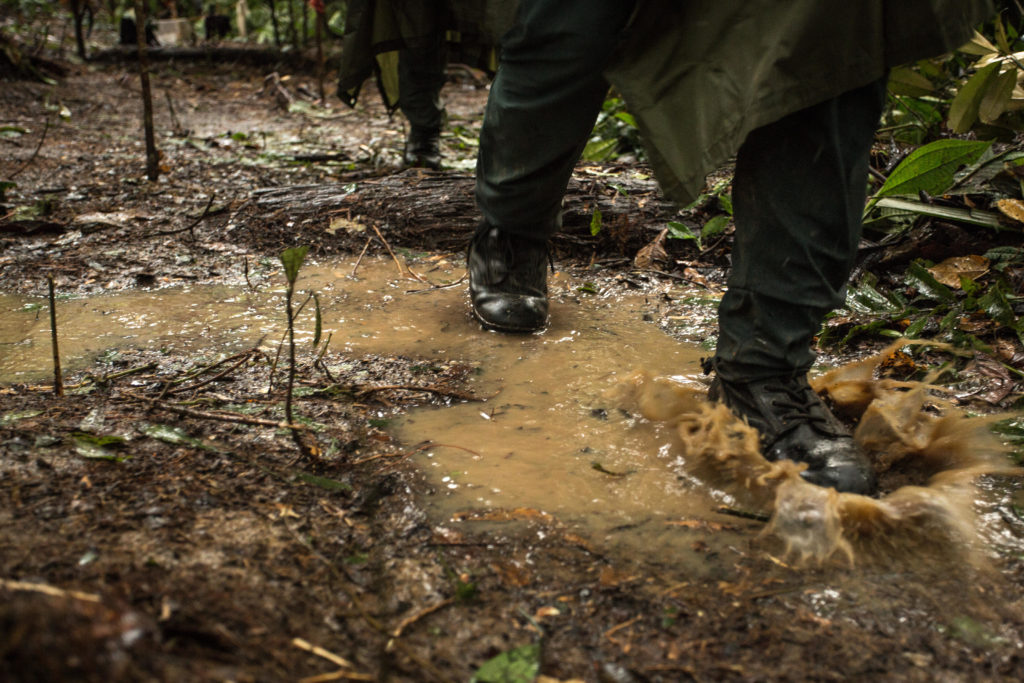 Although the adventurers had to be very careful not to come face to face with other unsavoury jungle inhabitants, the environment did not fail to amaze them. "The setting is pure madness ! The jungle is incredibly beautiful ! Everything is immense : the fauna, the flora", said Tiphaine Vuarier, another team member, thanking the forest for letting them discover some of her treasures. When she didn't force the climatonauts to turn back without having discovered what they had come for…
The aim of Deep Climate is to confront humans with different living conditions and a different climate. And this first part of the project got things off to a good start. Let's not forget that these twenty volunteers are not specialists who have been heavily trained, nor are they used to expeditions and extreme environments. Unsurprisingly, feelings varied greatly from one individual to another, some managing to blend into this new territory while others had more difficulty.
How did this happen ? Why ? Scientific research at the heart of Deep Climate project will provide answers. Before their arrival, after their return, but also during the entire journey, in the middle of the forest, the climatonauts underwent numerous protocols in order to monitor their emotional, sensory, cognitive and physiological evolution. This was the first time that this unprecedented field science was put into practice. However, it is too early to draw up initial results", said Christian Clot.
Back in France, the team members have a few weeks to rest and recover from this first mission before preparing the second. In mid-February, they will set off again to confront the icy lands of Lapland and their extreme cold.
Check our Facebook et Instagram pages for more images of this first mission !